Innovative website design, custom website development, e-commerce solutions, SEO/SEM and mobile friendly services in Chicago.
Provide Awesome Service
With Our Tools
Every visual and verbal choice you make in strategy to how the audience catches your throw. Successful visual communication.
UX designers focus on creating products that are usable and needs at the center of all design and development efforts.
We are web design, development, e-commerce and marketing company. We help client to succeed and grow online.
Custom Web Design
A professional and clean website is essential for any business to succeed in the online realm.
Social Media Strategy
A social media marketing strategy is a summary of everything you plan to do and hope to achieve on social media.
Search Engine Optimization
The process of growing the quality and quantity of website traffic by increasing the visibility of a website or a web page to users of a web search engine.
Infographics Content
Great content must also be compelling and capture viewer's emotions. Make viewers relate to your content.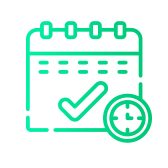 Real Time and Data
Real time analytics is the analysis of data as soon as that data becomes available.
Increase Leads
Having easy access to the actual lead generation form is paramount to increasing the number of viable leads through your website.
Save Time & Effort With the
Website Design in Chicago
We offer a great service in the design, development, programming and marketing of your website. We strive to offer the best solution for your business and impartial advice at an honest price.
Steps to Build a Successful
Website Design
Search Engine
Optimization
If you have any questions, just fill in the contact form, and we will answer you shortly.